How to Clean Leather Car Seats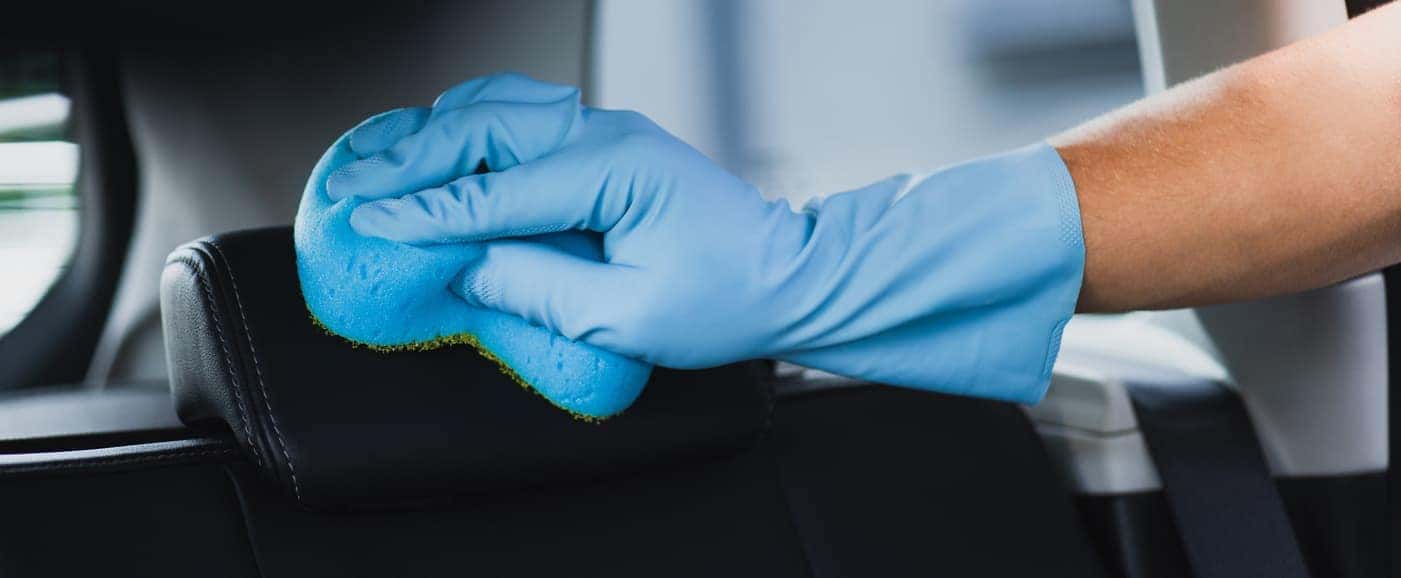 Some Saltillo and Pontotoc drivers love saving money and enjoy the satisfaction of DIY car care. If you're among these people, and you'd like to learn more about money-saving service tips like cleaning your leather car seats at home you're in the right place! Follow our step-by-step guide to cleaning a car's leather seats, and then contact us at Barnes Crossing Kia if you have any questions!
---
Learn How to Clean Leather Car Seats
Things you'll need:
Leather car seat cleaner, saddle soap or mild leather soap, or 1 part white vinegar/2 parts linseed oil solution
Microfiber or gentle terry cloth towels
Soft-bristle Interior brush (not a stiff carpet brush)
Instructions:
Consult your car's owner's manual for instructions specific to your model and possible products that you shouldn't use on your leather surfaces.
Gently vacuum the leather seats to remove all dirt and debris, making sure not to scratch the leather. Use the smaller attachments or an air compressor if you have one to get into the cracks.
Spray leather cleaner or whatever you're using to clean the leather seats on your microfiber towel to wipe the seats clean and remove surface dirt and oils.
Spray cleaner directly onto the seats (be careful if you have perforated leather seats — it may be better to spray onto your brush), and gently scrub the surface with the soft-bristle brush.
Wipe the seats with a clean and dry microfiber towel.
Learn How to Condition Leather Car Seats
Applying leather conditioning on a regular basis can help prevent your car's leather from cracking and drying out. Over time, this will preserve your leather car seats and their finish. Here's how to condition your leather seats:
Use only a conditioner with natural ingredients. Steer clear of leather conditioners containing petroleum distillates, waxes, and silicones.
On a clean, dry microfiber cloth, apply a small amount of leather conditioner.
Gently work the leather conditioner into the leather in small overlapping circles.
Allow for the leather conditioner to soak into the leather for about an hour. It's ideal to do this out of direct sunlight.
Once the leather seats have fully absorbed all the conditioner, gently buff them off with a new clean microfiber or terry cloth.
More Leather Care Tips with Barnes Crossing Kia
Here are some more DIY car care tips from Barnes Crossing Kia:
It's a good idea to keep a stash of microfiber or terry cloths and cleaning solutions in your vehicle to clean your seats of dust, spills, and debris as needed.
Garage your vehicle or keep it under shade as much as possible. Protecting your vehicle from exposure to extreme temperatures and UV rays may prolong the life of its leather upholstery.
When cruising around the New Albany area, make sure to keep your vehicle parked in the shade as available to reduce sun bleaching or sun damage to the seats.
Entrust Your Leather Car Seats to Our Service Experts
If you don't have time to clean your interior yourself, schedule serviceat the Barnes Crossing Kia service center near New Albany! Our car care experts will be more than happy to help you with your leather care needs and all your service and maintenance needs.
More from Barnes Crossing Kia
A new Kia Telluride is something to be proud of— with its impressive performance, exterior design, and interior tech and conveniences. What's more, you can tailor your Telluride to your personality and Saltillo lifestyle with genuine OEM 2020 Kia Telluride accessories, available from our very own Barnes Crossing Kia parts department. Read on below to discover…

The Kia Telluride is a popular mid-size SUV that just hit the market, and it is giving most luxury SUVs a run for their money. Kia has fitted the Telluride with just about every tech option you could ever want, along with an incredibly luxurious interior. One of the standout features of the Telluride is…

If you often drive your little ones around Saltillo, MS, the right minivan can improve the experience for everyone. That's why our team is proud to offer the Kia Sedona for sale. This popular Kia minivan comes with a variety of features that are designed to keep parents and kids comfortable. As a parent, you…